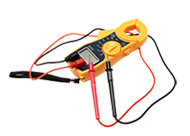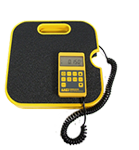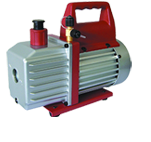 Become Air Condition (HVAC) Certified in Two Weeks
(512) 410-4807 (512) 339-0993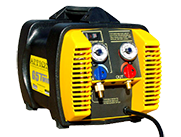 Danny
March 12, 2013 – 13:25
Subject: FINALLY!!
I had a blast in this class even though I missed two classes due to illness, Eric was nice enough to let me stay and hash out the course afterwards. I finally passed! His heart is definitely in the right direction, wanting all his students to pass and be successful. It was a pleasure being in class and an honor being a student.
Jon Villena
March 12, 2013 – 12:2
Subject: Central Texas AC School
I would like to give a big BIG MAHALO to the instructor and office staff.I had zero none experience with AC and now I know a lot within those 2 weeks. The instuctor Eric Shavandi is good. He makes sure that you understand the material so that WE ALL can benefit from it. If I can come all the way from HAWAII and graduate you can too. If you want to up your stuff, come to this school its very affordable and worth it. ALOHA AND MAHALO!!!! Eric and Carmen.
Mickey
March 12, 2013 – 11:35
Subject: Experience at CTARS
I would tell every person that is interested in learning AC and Refrigeration, to go to this school. I had a great experience during this course. Instructor is a great teacher, plus the hands on is great too. If you choose this school be ready to learn a lot of material, fast. Eric teaching style is fun and group oriented. Everyone started the class as strangers, we graduated as a team! nataive
Subject: great school
it is a great school, its all hands on, teacher is an great teacher and care about all of us
Luis martinez
March 12, 2013 – 08:55
Subject:
Central texas school is a very good school i had one of the best teacher it can be. Teaches you evrything that you need to know about A/C had a great time learn alot i recomended if I did it you can do it to.
James Kevin Johnson
March 12, 2013 – 08:12
Subject:
Eric (the instructer) was very knowledgable and he prsented the material in a way that was easy to understand. I would encourage anyone wanting to learn about HVAC then this would be the place to come to.
Jeff D
March 12, 2013 – 08:05
Subject: Exellent HVAC School
After the very first day I learned a complete refridgeration cycle. Each class was packed with new knowledge. The instruction was excellent and with the small class size and with the 40hr school weeks I was able to quickly absorb and understand the material. I am very pleased with the education and glad that I did'nt decide to go to school for an entire year at three times the tuiton expense.
Glen Allen
March 11, 2013 – 13:17
Subject: hvac training
I have been in the industry for almost a year but never had any training I now know so much more, we covered a lot of material in two weeks. I am four times the tech I was. Probably one of the best decisions I have made. I highly recomend it.
Mercedes Chicas
February 19, 2013 – 13:57
Subject: Yeah me!!!!!
So I just completed the 2 1/2 week course I didn't believe it was possible, especially being a woman who has never even seen an ac unit or the guts of the system. If you study and listen to all of Erics lectures you'll get it!!! He helped me on my weak points and really drilled it into me. He never lost his patience with me which I really was afraid of. Take this course I promise you in 2 1/2 weeks you'll also be saying "I did It!!!!!!!!"
Roger Bostic
February 19, 2013 – 13:04
Subject: HVAC with Eric Refrigeration Training School
This is one of the Best Schools I have ever been to. Eric is easy to understand and very complete in what he is teaching in class. He will work with you untill you get it ,if you don't get it the first time. I have taken two Solar class's with Austin ACC and I dont feel as comfortable with the knowledge they gave me compared with what I picked up in this HVAC class. This class should be rated number one in any book. I will recomend anyone wanting to get Certified to come to this class.
Albert L. Fischer
February 19, 2013 – 11:38
Subject: Central Texas Heating and Air Conditioning School
This 2 1/2 week course was an absolutely fantastic experience! It was an intensified study program where an unbelievable amount of education was taught. The instructor (Eric) was great. He taught the course in a way that was informative, to the point and fun. It was not easy or a given, but intense and complete. I feel I know as much now as most AC Technicians out there and I feel armed with what I need to be successful in the HVAC industry. Thank you for a great experiece! Albert L. Fischer 512-657-1899
JJ Musgrove
February 19, 2013 – 10:56
Subject: Excellent H.V.A.C. & Refrigeration Training
If you are looking for a great career, excellent training and a boost in self confidence, Mr. Shahvandi will show you the way ! Eric has been great at demonstrating how you can learn everything you need to know to enter this field or as a refresher to continue in this trade. He is genuine as an instructor and inspiring as person who cares about his students and the material we learn. Don't delay or you'll be missing out on a great experience. Thank you Eric.
Adam Gonzales
February 19, 2013 – 09:17
Subject: Central Texas AC and Refrigeration School
First and foremost I would like to give major props to our teacher Mr. Eric Shahvandi. He is one of the best teachers I have ever had. He is a bit tough, but that is all for the good. He makes sure everyone understands the knowledge no matter what. The 2 1/2 week course is great. I came in thinking it would be extremely difficult to learn the process in that amount of time, but I was wrong. With Eric's wonderful teaching method you can't go wrong. He explains with great detail verbally and manually. It's not a class where you get a book slapped in front of you and you're told to read. It is majority hands on. And he teaches things and shows you things about the process that you would never get in a major institution. If you are looking to learn AC and refrigeration then Central Texas AC and Refrigeration School is the place to go. Like I said before you can't go wrong. Just be willing to learn the material and you should have no problem. Good luck to all future students. Thank you Eric for being such a great teacher!
Ryan Machiela
February 19, 2013 – 08:41
Subject: Unbelievable
I came to this school with little to no knowledge of hvac. When I was told it could be taught in two and a half weeks, I was kind of skeptical. Now that I have completed the program, I am blown away by how much knowledge I gained through this program. Eric has a method of teaching that can't be explained it must be observed. I would recommend this program to anyone who trying to approach this field in any way.
Carmen Vazquez
December 19, 2012 – 09:48
Subject: An opportunity for everyone!!!
This training help me realized that you can learn ac and refrigeration in a short time and that it's not impossible as you would think. The instructor breaks down so you can UNDERSTAND what really goes on and once you get the basics of it, everything else becomes more familiar. And being able to share a class with a diversity of students was a pleasant experience. I gained not only HVAC skills but also knowledge beyond the class (life skills).
Thank you Eric!!
Eric Espinosa
December 17, 2012 – 09:48
Subject:
I had a great expirience at Texas Central AC & Refrigeration School. Eric is very knowledgable and really knows how to make someone how to understand the basic concept behind AC & Refigeration. I was a non-beleaver, didn't think it could be done in 2 1/2 weeks, but here I am at the end of the course & getting my licsience and EPA Certification. Eric really care about how well his student do. How they perform is a reflection on him & his school. So why wouldn't he want you to SUCCEED. NOW I LOOK FORWARD TO GREAT JOB SUCCESS
Anthony Lowry
December 11, 2012 – 15:19
Subject:
I will be the first to tell you the instructor is tough but very fare. He will make sure that you be able to provide for your self and your family with the knowledge of HVAC. I am please with my new found and career. You want a life, let it start here that way you know its promise to you .
Michael Meeks
December 11, 2012 – 13:33
Subject: Comments from a recent grad
I really appreciate the training I just completed at this school. As a working adult, the two and a half week program appeals to me. I feel that the pace enhanced my learning since the material progressed and built on itself from one day to the next. The instruction was top-notch and to the point, and there was little time for my mind to relax and get "cold". I believe that, from the principles learned here, I can now progress into any company-specific training seemlessly. Thanks Eric! I appreciate your hard work and dedication.
Arthur Ruiz
December 11, 2012 – 12:55
Subject: HVAC Training
I can say having the oppurtuntiy to attend this school was very eye opening of learning all the techniques and tools needed to be a Top TECH. Eric is very talented and had many ways of showing the correct ways of understanding the procedures needed to be in this field. I can say that this was very rewarding to attend his class and now have the knowledge that you need to get started.
ismael derramona
December 08, 2012 – 07:01
Subject: the best school
ok mi primera lengua es espanol y mi i gles no es muy bueno pero a pesar de eso nunca pense aprender tanto y secarle tanto provecho a esta escuela de central texas a/c school, pero me di cuenta que esta aprendiendo mucho aunque la s classes son en espanol el profesor es un buen maestro y se preocupa en que cada uno aprenda lo suficiente como para ser capas de poder desarrollarse en los terrenos de aire acondicinado y calefacccion ,pero unas de las cosas que mas me gusto es que en el ambito electrico puedes aprender no solo a trabajar en el a/c sino tambien en otro systemas.solo puedo decir . thanks MR .ERIC
Carl LeBoeuf
December 08, 2012 – 06:48
Subject:
Eric's classes very informative and easy to understand. His presentations made the class fun. I would highly recommend Texas A/C and Refrigeration School for your education and certification.
Andrew Mullins
December 08, 2012 – 06:43
Subject: I was a beginner
When i started this HVAC course I knew absolutely nothing about HVAC. In fact, I barely even knew how to work basic tools. Eric (the instructer) was very patient with my lack of knowledge and worked with me all the way to graduation. I was able to fix my own leaking AC because i took this class. As long as you listen to the instructer and study, you can do it too.
Randy Whittle
November 13, 2012 – 13:18
Subject: Central Texas A. C.
I came to Central Texas A.C. I had been working as a bus mechanic and i just knew i was going to pass this class in flying colors! And that was just not the case. I was the one that just could not get it down. After alot of pushing from Mr Eric i got it down. what ever you do don`t give up a good pay day is just ahead. Its all good now.
Kenny J
November 13, 2012 – 12:58
Subject:
Eric is a great teacher and balances book knowledge with hands on training. I came into class with minimal knowledge and am leaving class being very happy with how much I learned. Money well spent in my opinion.
Jai Dillon
November 13, 2012 – 09:55
Subject: Central Tx. AC and Refrigeration School
Just finished the course and I have to say it was excellent. Eric is a great teacher with a knack for relaying information in easilly digestable bits that help you see exactly what is taking place, making the learning process a lot easier. There is quite a bit of hands on, and the small class sizes ensure personal attention to help keep you on pace. You will learn a lot in this course (the refrigeration cycle and the electric system that controls it)! 5 Stars! Thanks Eric.
zachary coon
November 13, 2012 – 09:05
Subject: central texas a/c and refrigeration
i knew nothing about a/c when i started this class. eric is a great instructor, do not come to class not ready to learn, you have to apply yourself. i never thought i could learn so much in a short time. this is a great way to start a career with little expense and in a short time. thank you central texas a/c and refrigeration.
Sathyan Meethal
October 17, 2012 – 19:31
Subject: Central Texas Hvac School
I found Eric to be very accomplished and knowledgeable in his field. he took special time and consideration to be sure that all students learned the material. As for me, I am a foreign student and English is not my first language. Eric was very patient and understanding, helping me to be successful in the study of HVAC. I highly recommend his school to all those interested in HVAC. It was a great experience for me and I know I will go on to accomplish my goals and fulfill my dreams. Thank you Eric and Central Texas HVAC School